Yes, I thought her 2nd one was already out.
Can't wait to read both A time to die and A time to speak!
Tricia Mingerink
For today's Fun Fiction Friday, I'm spotlighting A Time to Speak, which releases in ONE WEEK!!!!!!!!!!!!!!!! Any one else excited for this yet? Because I'm beyond geeked for this book!
Lucky for me, I got to read an ARC version. 🙂
About the author
You can connect with Nadine here:
About the book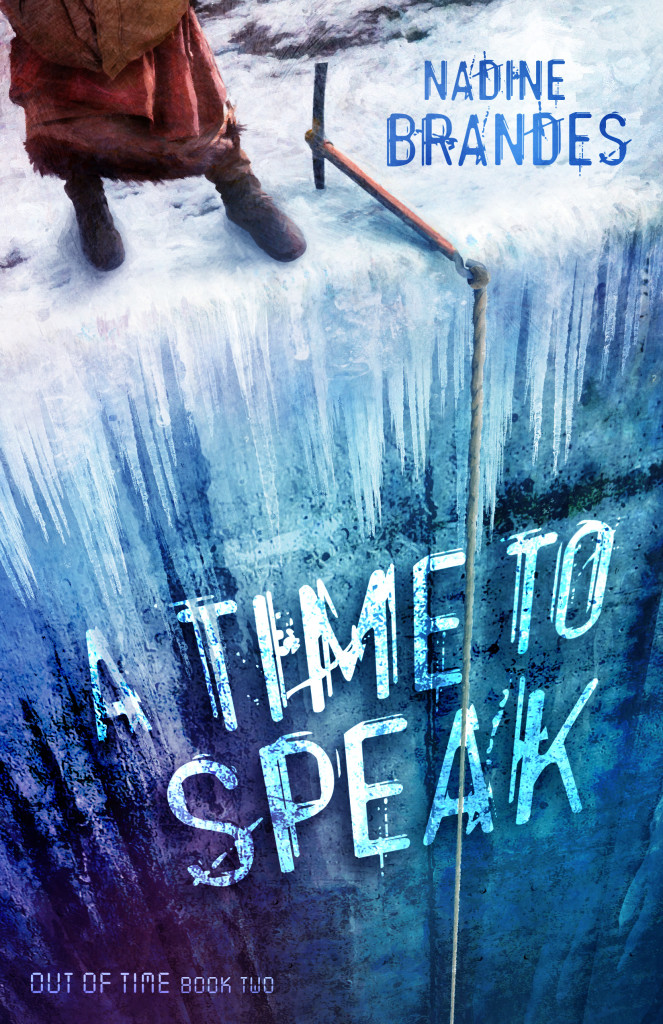 What happens when you live longer than you wanted to? 
Parvin Blackwater wanted to die, but now she's being called to be a leader. The only problem is, no one wants to follow.
The Council uses Jude's Clock-matching invention to force "new-and-improved" Clocks on the public. Those who can't afford one are packed into boxcars like cattle and used for the Council's purposes.
Parvin and Hawke find themselves on a cargo ship of Radicals headed out to sea. What will the Council do to them? And…
View original post 272 more words